Summer Market Stability
For the first time in almost two years, Kelowna's housing market is showing signs of cooling down and stabilizing.
COVID brought a lot of attention to Kelowna with its high appeal to the shifting landscape of professionals working from home and prioritizing outdoor lifestyles. Our vacation community is now the fastest growing city in Canada, but market professionals have predicted for a while now that things were bound to eventually slow down.
After two years of rising prices, last month was the first time in a long time that prices went down, even if it was very slightly – the average pricing benchmark for a single-family home dipped 0.1% from April to May. And while this is very subtle, it's the first true indicator of market stability after skyrocketing prices and demand over the last couple years.
That all being said, just because things are starting to stabilize doesn't mean that they're about to start dropping. The demand for property in the beautiful Okanagan remains high heading into our peak season, so don't let this fool you – Kelowna is still very much the place to be, whether it's residential or commercial. Commercial interest in particular is showing no signs of slowing down, which is to be expected after such an influx in residential demand. After all, there's never been a better time to set up a business in our thriving community!
Looking to make the most of the market climate? Let's put our heads together and come up with the best strategy to suit your needs! If there's anything I've learned after all this time in Kelowna, it's that there's always an option if you know the right people 😉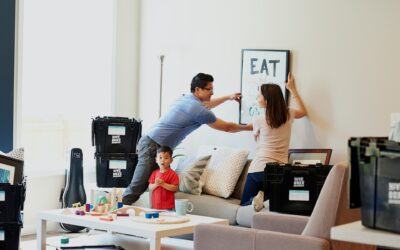 The Okanagan - Canada's best-kept secret for decades - has been on the map for a few years now thanks to our incredible lifestyle, weather, and real estate opportunities to name a few. With Canadians shifting their priorities throughout the pandemic lockdowns, seeking...